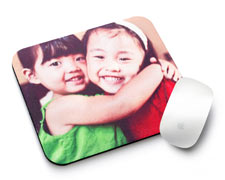 Today is the last day of Shutterfly's President's Week sales, but it's going out with a freebie, which is great.
Today, February 22, you can get a free photo mouse pad from Shutterfly with the code FREEPAD.
This would make a great gift for someone who works outside of the home and needs an excuse to show the kiddo off. I love it. I should make one of my face so Pete can take it to work.
The Deal:
Shutterfly's website.
Create a mouse pad.
Enter the code FREEPAD at checkout.
Your total for the mouse pad will be $0 but you will have to pay for shipping.
Don't forget: New Shutterfly members also get 50 free prints.